Anamnesis
The system shows a visualisation of the history of structural damage to the body, and records the current problems of the client.
Examination
The system shows photos of individual steps of muscular examination and gives space to register their condition.
Diagnosis
The system presents visualizations of problems and pressures in the entire body based on the examination.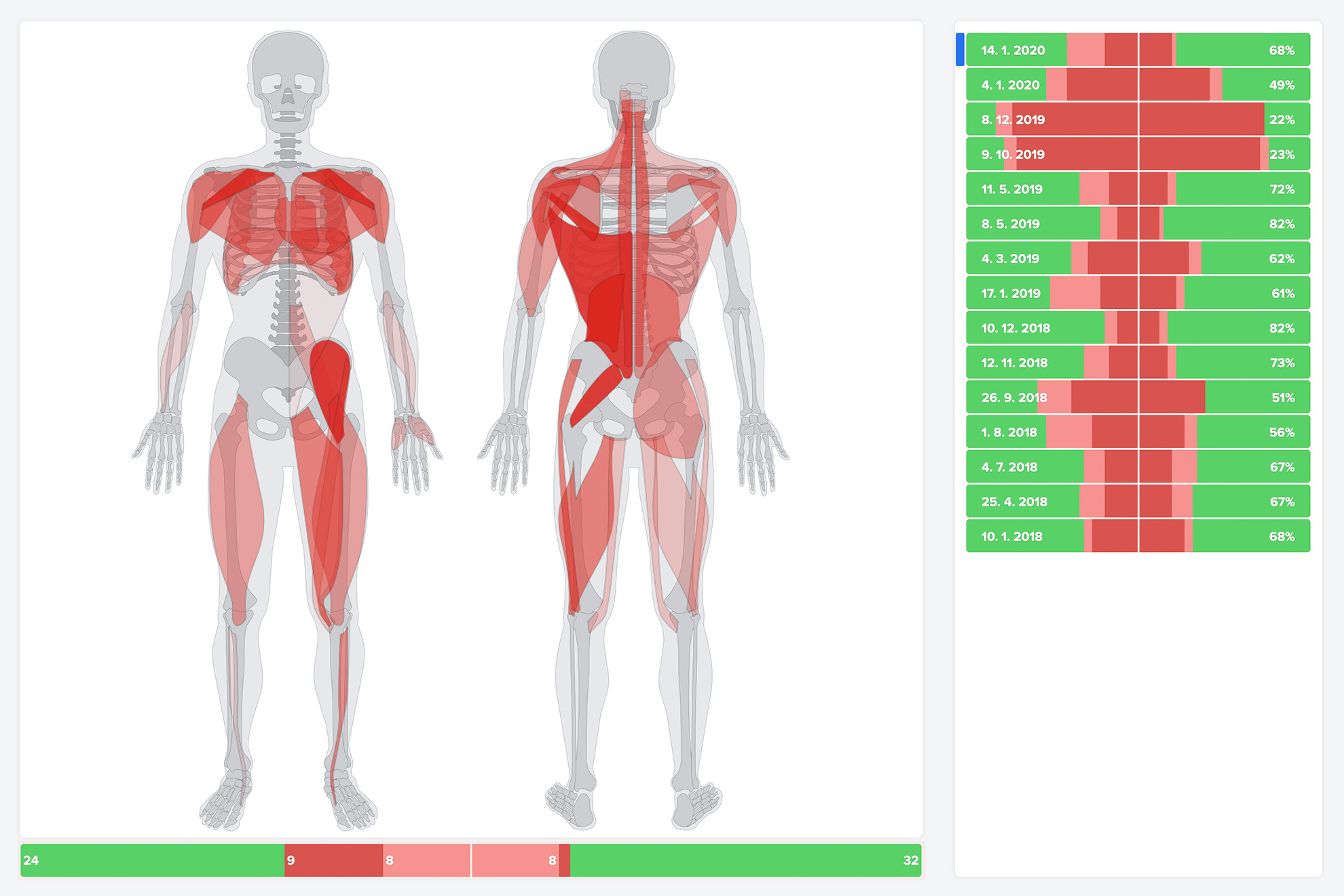 Therapy
The system visualizes the individual steps of therapy based on the given diagnosis.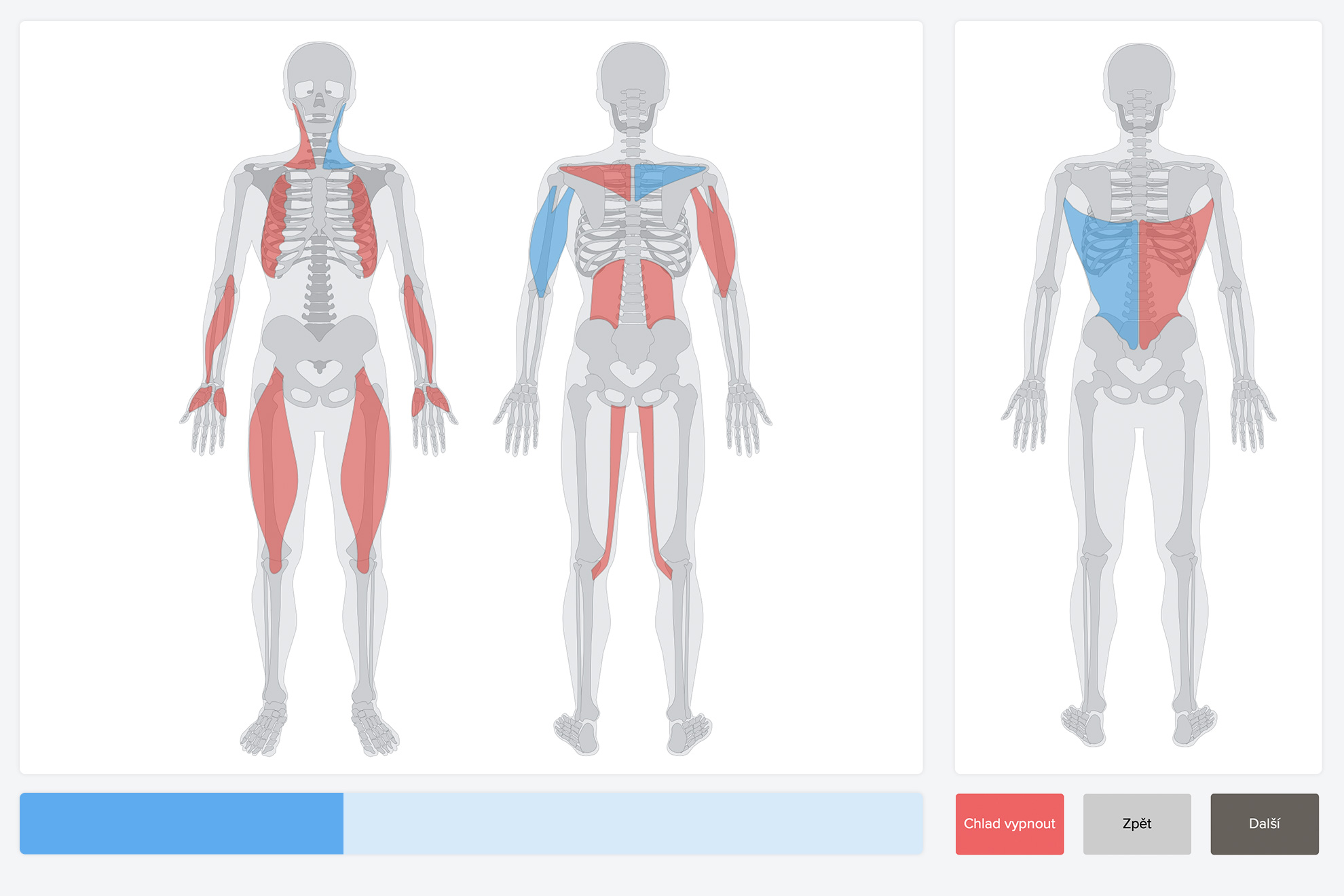 Check up
The system presents the individual steps of the check-up muscle test possible to choose from.